The Partners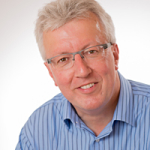 Andrew Needham
o
: +44 (0) 1252 547302
m
: +44 (0) 7930 346301
e
:
andrewneedham@embedp.com

Andrew Needham
Business professional with 15+ years experience working with CFOs, HR and L&D specialists in leading organisations.
Skilled communicator, facilitator, coach and tutor with natural skill to bring out the the best from people.
Wealth of experience working with leading businesses in areas including  business development, financial management and strategic planning.
Works with clients to create and deliver development solutions that enable people to connect their actions to the business results of their organisation.
Qualified finance professional with the rare ability to bring numbers to life and them engaging and relevant to business people of every background and level.
Clients say:
"You have a great delivery style and I learned more in three hours with you than I did on a recent two-day finance programme – you made it all so relevant."
HRO, FTSE 100 plc, London
"Our team found your day totally engaging and really appreciated your help relating the financial concepts to their own business challenges."
SVP Talent, NYSE Inc. Co., New York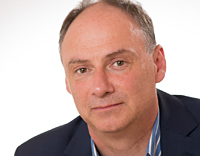 Paul Stockton

 Paul Stockton
A multi-disciplined business consultant with 25 years experience with major international organisations.
Renowned for pragmatic approach, working with clients to develop approaches and solutions that fit with their environment, culture and challenges.
Depth of experience in managing projects, programmes and change with a focus on helping organisations implement strategy.
Extensive experience in Leadership, Management, Team and Personal development across a breadth of organisations and cultures.
Enthusiastic and engaging facilitator with many years expertise in designing and delivering a huge variety of development programmes
MBA qualified business professional with hand on commercial experience
Clients say:
"I have worked with Paul on a number of occasions when he has delivered bespoke training courses. His expert knowledge and experience enabled him to deliver well-designed programmes which were highly rated by the team. I would have no hesitation in recommending Paul"
"I have worked with Paul on numerous occasions over the last ten years and always found him to be highly knowledgeable and an expert in the training he has delivered. His training sessions are creative and very good value and really developed the team's expertise in. I would have no hesitation in recommending Paul."
Our Team
Our team has worked with a wide range of clients from all industries. You can read more about each member of the team and their areas of expertise below.
Elaine is an experienced management consultant with over 15 years consultancy experience, many of which were spent working for major consulting firms. Elaine takes an innovative but robust and pragmatic approach to achieve strategic and operational change.  She has particular experience of helping global clients to achieve transformational change.
Elaine has significant expertise in helping leadership teams develop their approach to implementing strategic change, with highly developed skills in programme design, implementation facilitation and coaching.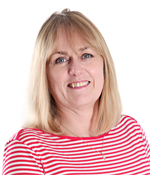 Cathy is a skilled interpersonal skills trainer and facilitator in areas including presentation skills, influencing skills and negotiation skills. As a coach she particularly works with individuals in the areas of personal impact and voice
She has extensive experience of working in a global company on all stages of design and facilitation of learning activities and is able to work at all levels within an organization from senior executives through to operational staff.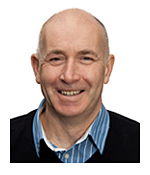 Nicholas has over 20 years experience in organisation consulting, coaching and leadership development. His expertise is based around a deep interest in human relations and organisational effectiveness. He has worked with many blue chip organisations including Nokia, Barclays, Shell, British Airways and JP Morgan to develop leadership skills and related capabilities. His interests and expertise include leadership development, strategic thinking, influencing skills and business partnering.
Clients have described Nick's working style as challenging and direct but coupled with caring and humour. He brings an intellectual rigour to his work, but is also focused on the practical and the achievable.
Dr Mark Jenner is a specialist in leadership development who has advised many FTSE 100 companies on how to increase the impact of their leadership development solutions. His approach to leadership development was shaped by his doctoral research and his twenty years experience leading learning & development functions in organisations like Barclays Bank and Ernst & Young. He brings an architectural approach, challenging the organisation to connect leadership development to its strategic challenges, and designing innovative programmes and processes that develop leaders and leadership.
Mark's approach is to help organisations create conditions in which leadership can emerge. This requires clarity about why leadership is needed and what it is, developmental systems that support and challenge people to lead and learn, the presence of sponsors who set a positive example, and background processes that recognise and reinforce leadership.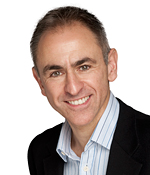 Scott specialises in two areas.  He helps organisations to win big-ticket contracts and has an average win-rate of 86%! Scott also trains people of all levels in writing skills, helping them to get better business results from the written word.
Scott's expertise spans the entire bidding process end-to-end – and his book on proposals best practice reflects this. He leaves bid teams feeling fired up about competing for new business.
Scott's background is in professional services & creative industries having worked J Walter Thompson, Saatchi & Saatchi and Ernst & Young where he helped the UK firm to double its tender win-rate.  His longest-standing client is The Economist, whose staff he has trained around the world since 2004.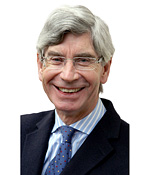 John is a highly experienced tutor, coach and consultant with over 20 years designing and delivering business and financial skills programmes and coaching the senior executives of major organisations around the world.
He has lectured for several business schools including the University of Strathclyde, where he is currently a visiting faculty member on several of its leading corporate programmes.
In 2004 John wrote 'Financial Games for Training' published by Gower and described as one of the most innovative books written on finance in the past 50 years.
John is an Economic graduate with an MBA from Manchester Business School.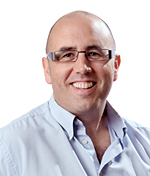 Steve has over 20 years experience in learning and development with a focus on leadership. He has a particular knack for helping Leaders apply coaching principles to the way that they lead their teams and develop the people that work for them.
Steve is also recognized for his ability to translate a training need into an innovative workshop design enabling participants to have a rich learning experience through developing their self-awareness.
Steve was the Director of Leadership Development at Ernst & Young where he was responsible for developing its Accelerated Leadership Programme for people identified early in their careers as having great leadership potential.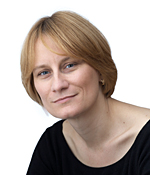 Laura is a business psychologist working in the field of management development and talent management.  She specialises in designing and running assessment processes and coaching-based development centres.
Laura gained her Masters in Occupational Psychology in 1996, and achieved chartered status in 2000.  She also holds a Post Graduate Diploma in Coaching Psychology.  She worked for Sussex Police, American Express, Pearn Kandola, Roffey Park and the Work Foundation, before setting up independently in 2008.
Laura is known for her for her ability to turn creative ideas into practical solutions, her reliability and her sense of humour.
Ellen Lamparter is an organisational strategist known for delivering ground-breaking change with a prowess for rapidly 'getting to the heart of a matter', both as an executive and as an independent consultant.
Currently working as an interim manager, Ellen's clients say "Ellen brought new energy and a different way of thinking to the work. She combined project management skills with organisation development skills and an understanding of our bigger picture to tackle our issues and make change happen and mentor our staff."
As Assistant Director of Organisational Development at Hammersmith and Fulham Council (H&F), Ellen guided the Executive Management Team introducing organisation development concepts to catalyse and underpin a cultural transformation programme addressing impending financial stringencies.
During her career Ellen has had a wide range of senior commercial and HR leadership roles in blue chip organisations including De Beers, Shell, Ernst & Young and BP.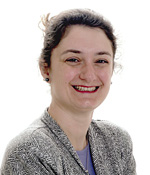 Alison is a creative and innovative management development consultant with over 20 years experience in development consulting, facilitation, training and coaching. Alison has experience across a wide variety of organisations and has particular experience in working with third sector organisations.
Alison has designed and delivered strategic leadership programmes for major organisations for many years and is particularly strong in the areas of interpersonal and communication skills and developing high performing teams. She is known for her pragmatic and supportive style, making use of very strong feedback skills and coaching tools to help individuals and teams develop performance.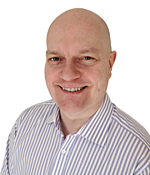 Gary is an experienced training designer, trainer and facilitator who specialises in change and leadership management skills.
After graduating Gary had a successful career in logistics, consultancy, systems design and human resources in ASW, Royal Mail, Northamptonshire County Council and Lorien Connect.
Since 2009 he has focused his career on change management and organisational development. Experienced at dealing with business leaders he can also work with the front line to define challenges and make change happen. Gary is highly skilled at designing training programmes that support and challenge, Gary creates an environment for learning and the development of skills that make a difference
Joanna is an experienced and pragmatic change agent whose engagements include training, facilitation & coaching; skills developed during her successful career in BT.
She completed an MSc in Change Agent Skills and Strategies in 2008 focussing on the transfer of training; a critical issue for all organisations interested in getting the most from their training investment.
Her real passion is helping people make the small pragmatic changes that are both sustainable yet significant in terms of their performance and self-esteem.  She is known as an engaging and challenging yet supportive change agent who is able to balance the needs of the organisation with the needs of the individual.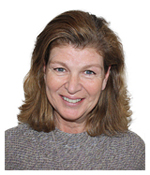 Amanda is a highly experienced trainer and coach who specialises in helping individuals and groups develop all aspects of their personal impact ranging from formal speeches and presentations through to one to one interactions.
She has worked at the most senor levels for over 20 years and is known for her ability to combine clear and detailed feedback with practical strategies and approaches for developing personal impact, drawing heavily on her professional experience as a coach.
Amanda is a Certified Professional Co-active Coach and an Insights Discovery Practitoner.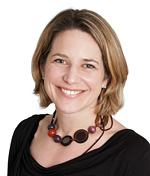 Georgina is an experienced trainer and facilitator who specialises in finance and business management skills.
After graduating in 1998 Georgina had a successful management career in supply chain, marketing and finance roles with Unilever & Pfizer. In this period she also qualified as an accountant.
Since 2007 George has focused her career on management development. She is renowned for her personal energy and enthusiasm that, coupled with her practical experience, translate into real engagement from the groups she works with. This creates the perfect learning environment for them to build new skills and grow in confidence.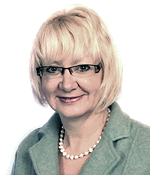 Karen is a performance management consultant, trainer, facilitator and coach who has worked in a variety of L&D roles for over twenty years including as culture change manager with Centrica. Her approach to business combines a passion for life-long learning with a pragmatic desire to achieve measurable business benefits.
A certified trainer of neuro-linguistic programming , Karen's recent projects include research into emotional intelligence, meaning at work, and the use of technology to enhance the learning experience.
Karen holds an MBA and at the 2011 Asia HRD Congress received an Award for Outstanding Contribution to the field of Human Resource Development.